Among adults with diagnosed depression or anxiety/emotional disorder, inadequate health literacy was associated with a higher likelihood of visiting an emergency department (ED) for those mental health conditions, U.S. researchers reported in the Advanced Emergency Nursing Journal, Oct/Dec 2020 issue.
The authors describe their single-center study as the first "to recognize the independent association between inadequate health literacy and ED utilization among community adults with mental health conditions."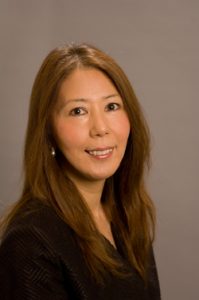 Corresponding author Akiko Hosler, Ph.D., associate professor and graduate program director in the Department of Epidemiology and Biostatistics, University at Albany School of Public Health, Albany, N.Y., told EHS she would like primary-care practitioners and mental health clinicians to take away two things from this study.
First, she said, "Screening for health literacy has not been done in most healthcare facilities, and in particular, mental health facilities. There are several validated health literacy screening tools (questionnaires) available," some of which are listed in the paper's Discussion section.
The second point, Hosler said, "is the need for a coordinated effort to assist mental health patients with low health literacy." The paper provides several suggestions for health care facilities, such as changing patient document designs, enhancing patient communication techniques, increasing family/social support, and using community health workers.
The study was completed before the current coronavirus pandemic, but is perhaps even more relevant now, Hosler said. "It's an important priority to reduce unnecessary ED visits at the time of health care crisis such as what we have now with COVID, though we do not discourage people from visiting an ED when they have real health needs."
The study drew on data from a cross-sectional, community-based health interview survey conducted in Schenectady, N.Y., from 2013 to 2015 as part of a community health needs assessment. In all, 2,234 residents participated, including some living in institutional settings or temporary housing.
The paper notes that the city has only one hospital with an ED, to serve a population of 66,000 residents. The city's demographics include substantial percentages of minority residents (44.4%), individuals living in poverty (20.3%), and uninsured individuals (16.4%).
The study defined health literacy as "the capacity of individuals to understand health information and to make informed health care choices for themselves or their family." It was assessed for this study using a validated three-question test; each question was scored on a 5-point Likert scale.
Of the 2,234 survey respondents, 509 reported having been at some point diagnosed with depression, and 12.6% of these also reported having had a depression-specific ED visit within the previous 12 months.
Participants with inadequate health literacy were significantly more likely (28.1% vs. 16.9%; p = 0.029) to have had such a visit than were those with adequate health literacy.
A total of 404 participants reported receiving at some point a diagnosis of an anxiety/emotional disorder; 13.9% of them reported having had a disease-specific ED visit within the previous 12 months.
After adjustment for the effects of differences in demographics, health care access, and comorbidities, inadequate health literacy among these participants was associated with approximately 2.2 to 2.3 times greater odds of ED use, versus those in this subgroup with adequate health literacy.
Meenakshi P. Balakrishnan, Ph.D., clinical research manager in the Department of Emergency Medicine at the University of Florida, told eHealthcare Solutions she found the study's findings "interesting particularly because there is limited literature on the topic of health literacy and emergency department utilization. Given that the pandemic has raised concerns of increased mental health issues in the general population, it's even more important to address the mental health needs of people at the current moment."
She added that these findings could be helpful for emergency medicine practitioners, who can "provide individuals with limited health literacy the resources they need to address their mental health conditions outside of the ED or assist them more effectively during their visit to the ED."
Dr. Balakrishnan cautioned that findings based on a sample population from one city might not be generalizable.
Still, she concluded, "the association of health literacy and emergency department utilization, particularly in those with mental health conditions, has not been studied extensively in this population and certainly is a great starting point for future work in this area."
The authors declared no conflicts of interest.